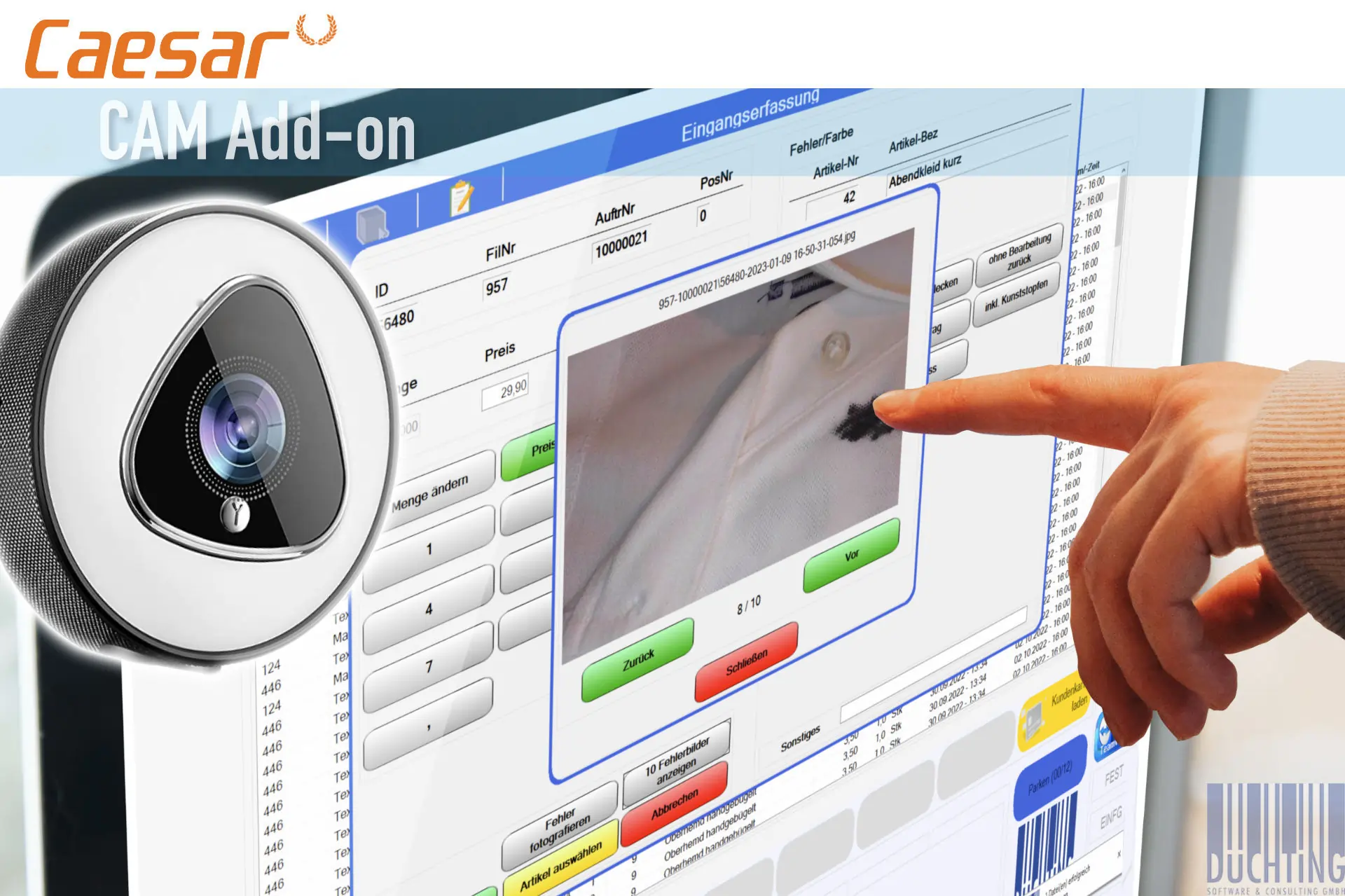 Caesar CAM Add-on
Available for integration with our Caesar 3 POS system and Caesar Business Software

 With a high-resolution USB camera, you can directly and unequivocally document stains and damage to the textiles during the acceptance of parts.

 The photos are assigned to the current order via the Caesar Add-on interface and can be called up at any time. The camera has an integrated light ring and illuminates the damaged area, optionally in 3 brightness levels, without shadows.
We would be happy to advise you!

  +49 2644 9979950
 Further products