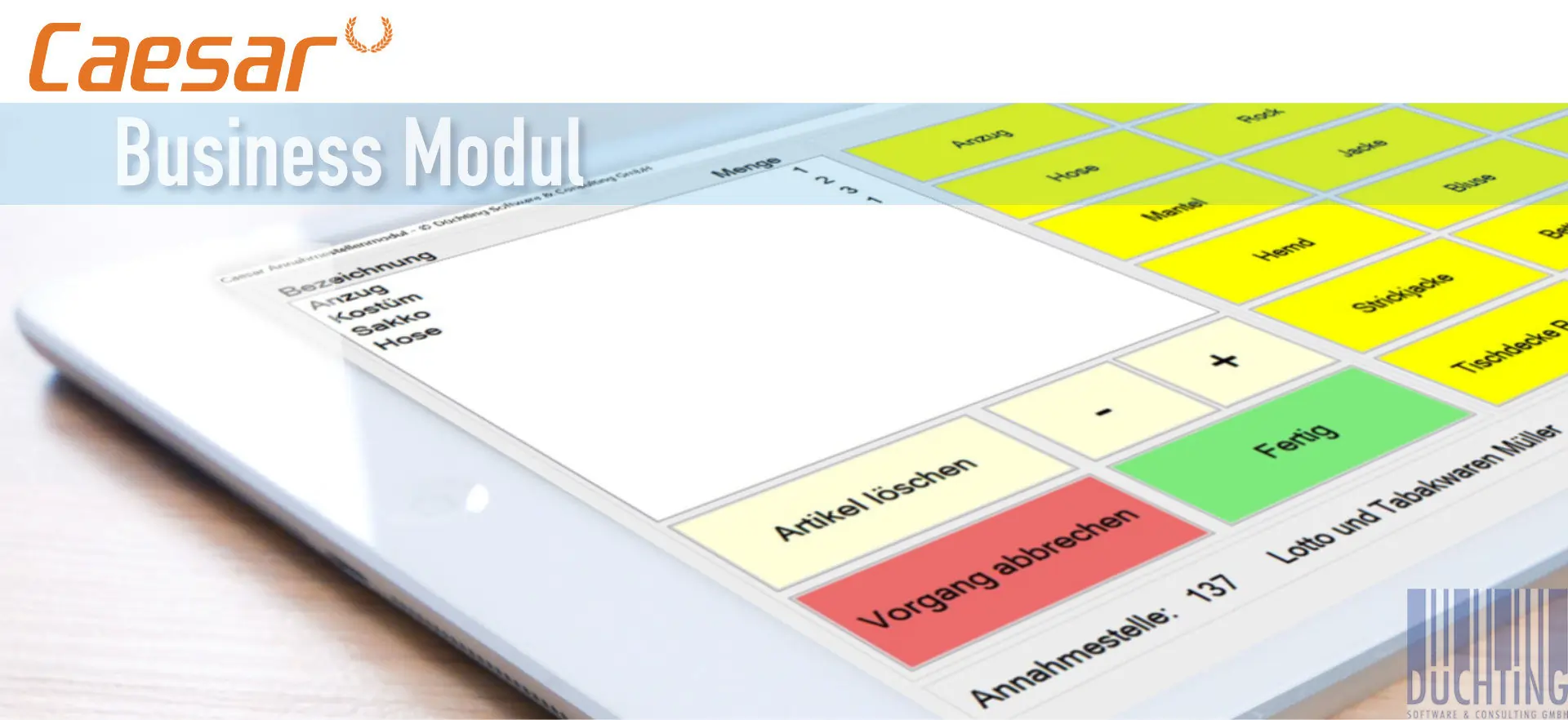 THE DIGITAL DEPARTMENT MODULE
 NEW DEVELOPMENT AT DÜCHTING.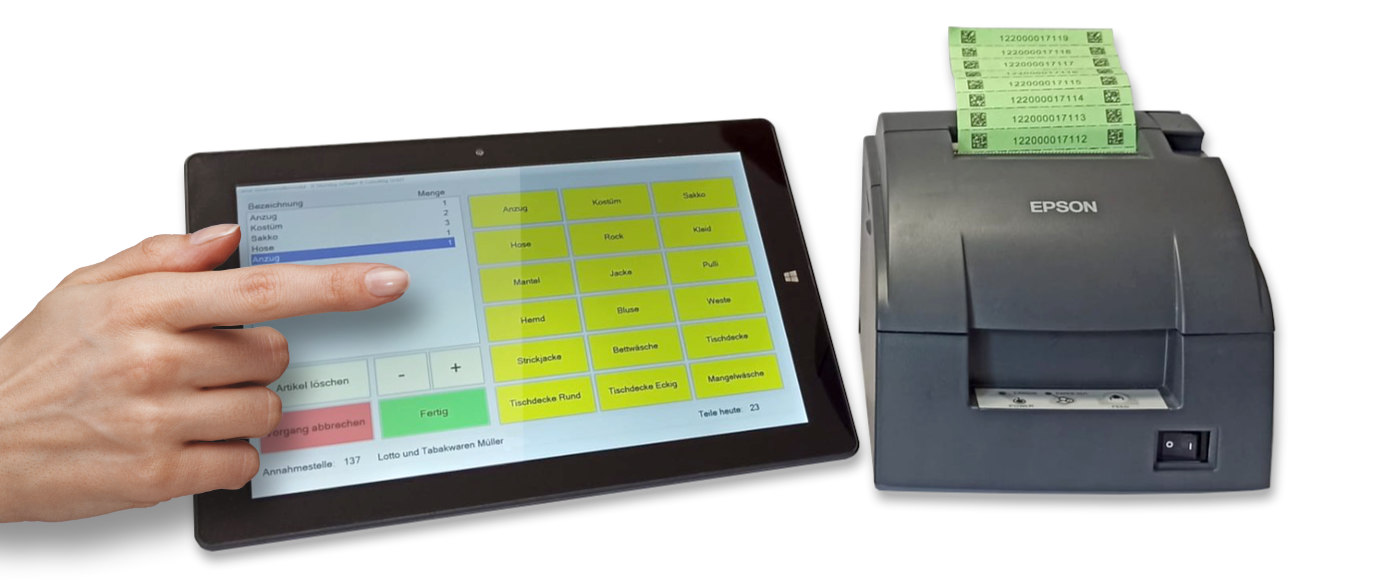 THE DIGITAL MODULE FOR BRANCHES AND DEPOSITS

Developed for our Caesar 3 POS System und unsere Caesar Business Software.

A module for your acceptance points is now available for our Caesar software.
This digital solution replaces the time-consuming handling of Hydrofix blocks for acceptance points.
The most important articles for the respective branch / acceptance point are displayed on a tablet with a touchscreen.
By simply tapping the button, the goods accepted by the customer are recorded. The data is then sent via Bluetooth to a printer with Hydrofix paper and a washable and drycleanable ink ribbon.
During the printing process, the pick-up receipt for the customer, the parts receipt for labeling the parts and the receipt for the acceptance point are printed.
The parts receipts are printed with a barcode so that further processing with our Caesar software and a connected scanner is very quick.
Changing the items displayed on the tablet is child's play by inserting a USB stick into the existing USB 3 port of the tablet.

The block strips can optionally be printed on Fiberrolls paper.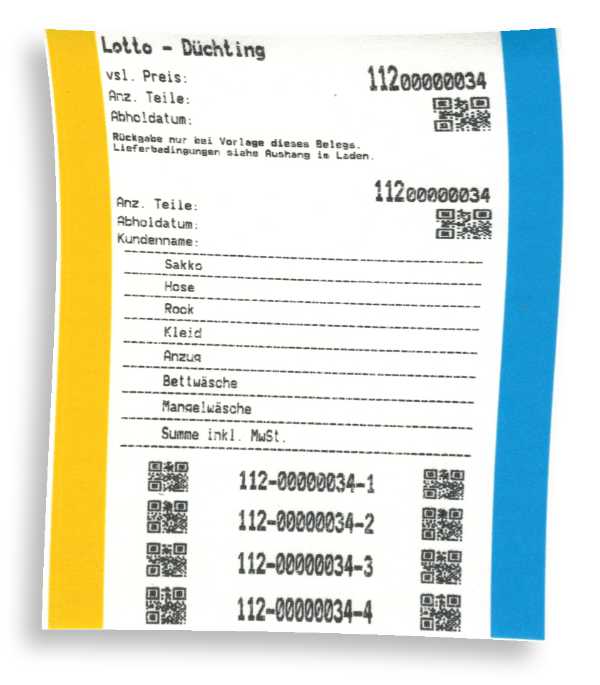 This procedure has serious advantages over using the conventional blocks for the acceptance points

Extremely fast detection of the positions

Contemporary, non-block acceptance of parts, resulting in less CO2 emissions

No disposal of unused sections for part identification of traditional blocks

If the customer brings more than 4 pieces, multiple block pages do not need to be used.

An order number, no matter how many parts the customer brings.

No storage of blocks for the respective acceptance points

No reordering of acceptance blocks with long waiting times

Updating the item data in the tablet is easy with a USB stick

No permanently installed PC with tangled cables on the counter

Hydrofix rolls are much cheaper than pre-printed Hydrofix blocks

Digitization of the acceptance point

User interface adaptable to own needs

Data transmission via Bluetooth to the printer

No training period as it is very easy to use

Universally applicable

Further processing of the recorded data by the Caesar 3 POS system and/or Caesar Business

Perfect integration of the digital processes

Minimize time spent accepting parts

up to 16 hours of tablet battery life
 

FUNCTIONS TAILORED TO YOU



master data management

billing

Individual modules

remote maintenance support

Personal uncomplicated support

Optimization and updates

Düchting also offers the Caesar acceptance point module, including the required hardware, as a cost-effective rental model on request.



We would be happy to advise you!

  +49 2644 9979950
Further products: